Now Available: Hatred of Writing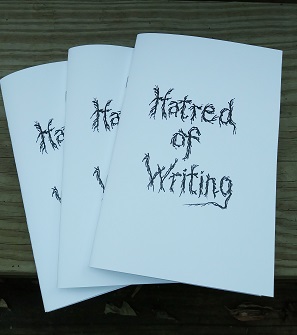 Selected short fiction from the past five years.
Limited to 50 numbered copies
48 pages, digest-sized, hand-lettered cover
Published in October 2018
Available in-store and online through Atomic Books and Quimby's Bookstore.
Read about my previous zines: Thoughtworm and Rain Crow Rain Crow Sing Us a Shower.
For current news and writing, visit Lost Gander.